My Best Purchase As A Parent Thus Far + Full Review Of Our Bounce House
*The links in this blog post are affiliate links. I will receive a small commission if you purchase through these links.* To read my full disclosure click here.*
My kids are blessed to not only have grandparents, but to have great-grandparents and a great-great grandparent still alive and well. I am so thankful for that because I adore my grandparents and now they get to enjoy my kids. I lost my paternal grandfather and maternal grandmother a few years ago and I often think about how they would adore my kiddos as well. During the holidays and their birthday's, as you can imagine with all these grandparents, my kids get EVERYTHING. They get toys upon toys upon toys. Y'all probably feel my pain if you have lots of amazing grandparents in your life.
My husband and I wanted to buy the kids something that they could use year-round and not get tired of. We toyed with the idea of getting a play-set for the backyard, but it is Winter time and they would't be able to enjoy it right now (maybe for their birthday party in March). I started scouring Amazon to see what we could find for them and stumbled across the best gift I have purchased as a parent thus far.
A bouncy house.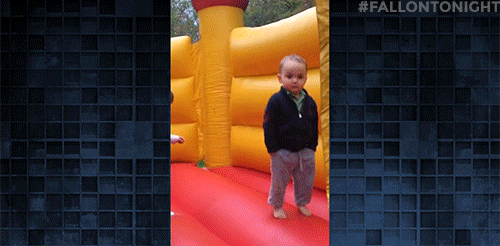 I am so incredibly OCD and particular that I can't believe I bought the thing but I am so happy we did. My kids LOVE it and it burns so. much. energy. Oh and it takes up the entire front entryway in my house but it is fine. Everything is FINE. Plus, I plan on using it for their birthday parties and any get-togethers where we need the kids to do something that doesn't involve driving us crazy. Mom friends can come over and sip coffee in glorious peace while the kids jump until they can't jump anymore. I vacuumed my entire house while they jumped and I can't even believe I am typing that. I normally have to save chores for the evenings or early mornings when I know they won't follow me around and try to stick their heads in the toilet while I clean.
This gift keeps on giving, folks!
I found our bouncy house on Amazon and I am 110% satisfied with the quality and how easy it is to inflate and deflate. Here is what it looks like in all of its glory....
If you don't want to rent a bounce house for your kid(s) birthday party every year, which can cost anywhere from $240 a day to upwards $400, you can buy your own and pull it out with ease. According to the going rate for bounce houses these days, buying your own bounce house is way cheaper than renting one and will pay for itself in one birthday party use.
We got the bounce house off of Amazon and you can grab the exact one here! They must have been a popular gift because it says they are back in stock on January 13, 2020.
Grab a Bounce House on Amazon HERE:
Full review: I would give it 10/10 stars. I feel as if it is safe for them to jump on (lots of netting and blows up really firm so the sides aren't squishy where they could fall over the side), great quality and easy-to-use. I would buy it again in a heartbeat and will replace this one if it breaks. It is a great investment gift since it lasts for years and you can use it for so many gatherings and functions.
Here is what it comes with:
+ Child Safety Certification
+ Large Jumping Area 6.9ft X 6.7ft
+ 3-minute setup TOPS
+Includes bouncer, heavy duty air blower, patch repair kit, manual and carrying bag.
+ Maximum Weight: 250lbs and suggest only 3 kids jumping at a time which is normal for most bounce houses.
It inflates in a minute tops after you roll it out and setup the pump and I was surprised at how fast it deflated when we were done. I could have it deflated and packed up in ten minutes or less which makes me happy because I wanted something low maintenance.
The sides of the house have mesh net and I don't have to worry about them jumping off the side, Also, the slide actually has a small dip before you go down it so that also makes me feel better that it isn't easy to fall down the slide on the front.
It was a great gift for the kids and for my sanity as it is a great way to keep them busy while you go to the bathroom, complete a chore or just enjoy your coffee before it gets cold! It truly is a parent WIN, friends!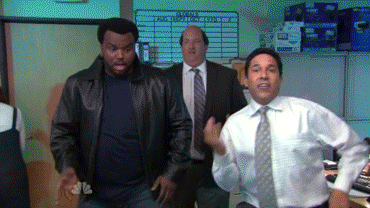 Other Posts You May Enjoy:
My Favorite Natural Beauty Products
My Cleaning Routine + Favorite Cleaning Products