My Favorite Natural Beauty Products
Updated: Jan 24, 2020
*The links in this blog post are affiliate links. I will receive a small commission if you purchase through these links.* To read my full disclosure click here.*
A few years ago, I started reading the labels on all of my beauty products and I was shocked at the ingredients. From that moment on, I started choosing natural products over the chemical-laden products.
I am not saying all of these items are a perfect score on the natural scale but they are a lot better than the chemical-laden alternatives.
I am one of these people that will not get in bed at night if I haven't showered. I am a night-shower taker and will never change. Another fun fact: I shave my legs every. single. night. I hate prickles and I am aware that it makes your leg hair more coarse (which makes it worse) but I also will never change on this one.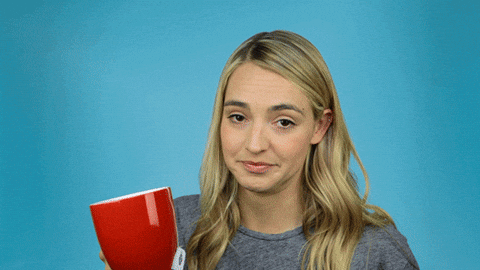 So as far as shower products go... here is what I love and use:
Shampoo: Love Beauty and Planet Rose + Murumuru Butter Scent
This shampoo contains plant-based ingredients and smells amazing!
Conditioner: Garnier Whole Blends Conditioner
This conditioner also smells amazing and the ingredients
Soap: Dove Unscented Beauty Bar
Face Soap: SheaMoisture African Black Soap
I wash my makeup off with the unscented soap and then wash it a second time with the African Black Soap. The SheaMoisture soap is amazing and has helped keep my skin acne-free. Both of these products have clean ingredients too! One bar of the African Bar Soap lasts for nearly two months and is not pictured because I already ripped off the packaging.
Because someone asked...here is my nightly skincare routine:
1. Wash makeup off with Dove unscented bar soap.
2. Wash face with Shea Moisture African Bar Soap
3. Use coconut oil to remove any leftover eye makeup
3. Use a cotton ball to apply Thayer's Toner
4. Use small amount of coconut oil to moisturize entire face
That is my nightly skincare routine. I have tried ALL high-end skin systems and they either dried my face out completely or made my skin breakout. Good skin starts inside your body with lots of water, supplements and a healthy diet. However, this skin care routine has worked wonders for my skin and it is so simple!
Razors: Flamingo Women's Five Blade Razor
I got this razor at Target and love it! Funny story: I actually got this for "free" at Target because I had $20 in Target Circle benefits. Seriously, if you don't have the Target app where you can earn circle benefits and scan Cartwheel's, you're missing out my friend!
Toner: Thayer's Toner
I love this toner and don't go a single day without it! It has really helped my skin since using it.
Lotion: Palmers Massage Lotion for Stretch Marks
I LOVE their lotion so much and Target almost always has a Cartwheel for Palmers products. It smells so good and makes my skin so soft. I have noticed that my stretch marks are fading since I have started using their lotion that is solely for stretch marks.
Dry Shampoo: ACURE Dry Shampoo
Dry shampoo is full of toxic ingredients. I read the label on my spray can of dry shampoo and was shocked. When I ordered Acure dry shampoo I didn't have high hopes for it since it is a powder. However, I fell in LOVE with it and it works great. I have had the same bottle of their dry shampoo for three months and am just now getting low on it.
Makeup Remover/Skin Moisturizer: Coconut Oil
Coconut Oil is amazing and I have used it to remove my makeup for YEARS. I am really picky about what I put on my face to moisturize it. I have tried high end moisturizers and nothing beats good, old-fashioned coconut oil. I swear by it and won't use anything else!
MOON Toothpaste: I drink a ton of coffee so I had to invest in activated charcoal toothpaste. It tastes great and doesn't have harmful chemicals! Win!
Foundation: Too Faced-Born This Way in shade Undetectable
This is not "clean" per-say but I love the coverage and one bottle lasts me three months and I actually wear makeup almost everyday.
Mascara: Lash-Blast Sensation-This mascara is the best! I have tried a lot of mascaras but this one is a winner for me.
Powder: Fit Me Poreless Powder by Maybelline. I swipe a bit of this over my foundation and it feels great and looks great. Again, this is not a "clean" product but I still use it.
Concelear: Elf Concealer is a must! It is not expensive at all and it covers great.
All of the products above are Drive-Up Items at Target which means you can add them to your mobile app and schedule them for Drive-UP! They have your order ready in two hours tops. It is life-changing! I hope these recommendations help you if you're in the market for healthier products!
Other Blog Posts You May Enjoy:
My Cleaning Routine + Favorite Cleaning Products: