Top Three Housekeeping Tips
*The links in this post are Amazon Affiliate Links and I will receive a small commission if you purchase via the link(s). You can read my full disclosure here.*
I love a clean house! I'm OCD and if I'm not careful, I'll spend all day cleaning and we all know that housekeeping is never really finished. The laundry will continue to pile up and dishes will fill the sink.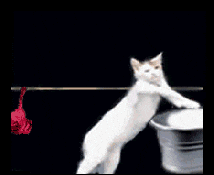 However, these three tips are my best kept secrets. I clean my house every Saturday and then do the basics during the week (daily cleaning: kitchen, sweep, tidy up rooms, make beds, etc.). It makes my OCD happy AND I'm not cleaning all day long and feeling frustrated by the end of the day. I am not a hardcore minimalist but we don't have a lot of "stuff" sitting around. Every item we own has its own designated drawer/bin/space or cabinet and it keeps everything organized for us.
1. Completing one load of laundry everyday keeps it from piling to the ceiling. Also, we go through bath towels and wash cloths like crazy so I have to at least do one load of towels every morning. I recently found a darling laundry cart at Ross. If you're a Ross shopper, then you know that they don't always carry the same items from week to week. Here is my cart and I will link a similar cart from Amazon for you in case you want your laundry to at least look cute while it piles up!
A similar laundry cart I found on Amazon: https://amzn.to/2PzukCP
The cart I linked on Amazon has three bins inside to separate clean and dirty laundry. Totally wish mine had the three bins AND I actually paid more for the cart I got at Ross. Let me know if you purchase it and LOVE it!
Now when you do the laundry, at least you will have a cute hamper to hide the dirty clothes. You're welcome! ;)
2. Clean The Kitchen Every Evening
There is nothing more discouraging than waking up in the morning and being hit in the face with a whole sink full of dirty dishes and crumbs sticking to your feet as you trudge to the coffee pot. Every evening after dinner, I clean the kitchen. The dishwasher is loaded, floor is swept clean of crumbs, counters and appliances are wiped down and all extra food is put away in the fridge. Then as I trudge to the coffee pot before 8am, I see a pristine kitchen and start my day off on the right foot. Try it for yourself, friend! After a week or so, you will realize you're automatically cleaning the kitchen up every night and enjoying the cleanliness each morning.
You can find all the cleaners I use here!
3. Have A Place For Everything
I have bins for gift bags and cabinets that only contain medicine or towels. If you find a place for everything in your home, it is easier to keep it clutter free. When you bring in a new item to replace something, toss (or donate if in good condition) the used item. It makes a world of difference AND you won't be considered for the next episode of Hoarders.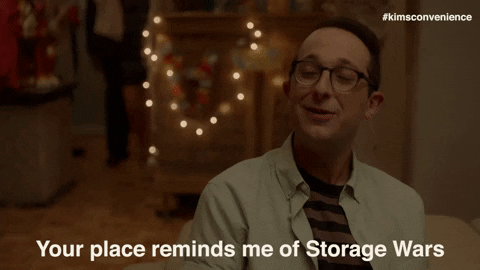 Share your best kept housekeeping tip with me! ☕️✨